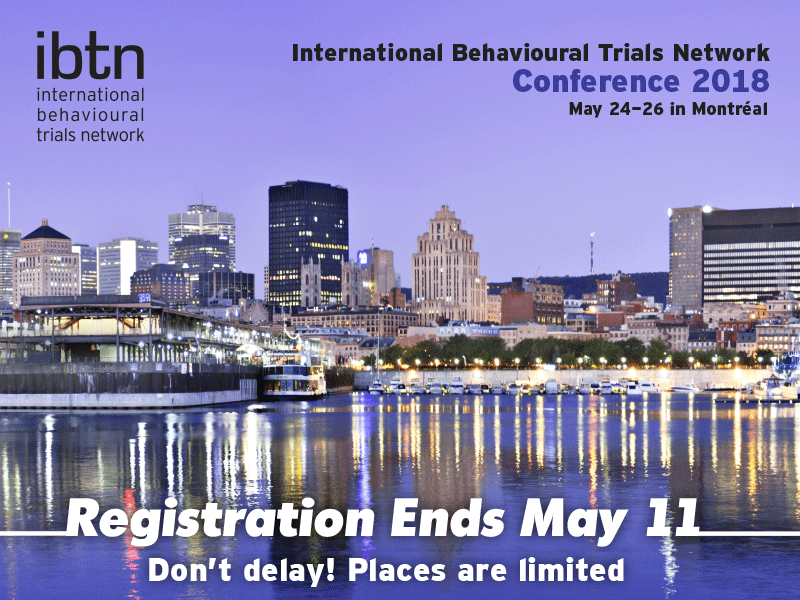 Don't miss this chance to network and participate!
The IBTN is a forum for behavioural researchers and professionals interested in sharing leading behavioural trial research, practices and innovations. This 2 ½ day conference from May 24 to 26 in Montréal, will include plenary sessions, workshops, and posters sessions.
View the updated Scientific Program
Plenaries will be presented in English, but some workshops will be offered in French.
Learn more about the Conference
For further information: team@ibtnetwork.org